About the Album
I'm so very proud to present my album, "Tide Dreams". It displays the feel and flow of a dream that's been in my heart and musical soul for years. It has been a beautiful journey to make this dream come true. Along with the nostalgic and classic standards, both well known and obscure, the album features two originals, "Tide Dreams" and "That's Love".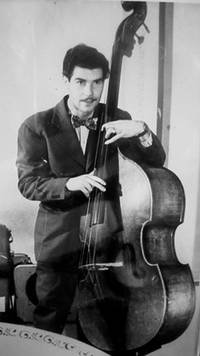 As a forever proud and inspired daughter, I dedicate this album with loving honor to my father, Robert B. Douglass. He was an exceptional Bass man and a seasoned musician of the most beautiful quality, who mentored me as a young child and all the way into my adult years. My father put me in the limelight of Jazz. Throughout this album there are many bass top notes as well as a beautiful bass intro in the song "Being Green"; all to show reverence to my father the bassist.

Additionally, I dedicate this to the Lord who has always seen me through. So much so, that he has blessed me with beautiful and extremely generous friends who have made it possible for my dream to come to fruition. Michael and Joni Cordero, I Love You Much! At the same time, many thanks to my family for all their love and support. It is never too late to fulfill your dreams.

Background
Cynthia Lee is a mastered vocalist. She has performed at places such as the "Mt Hood Jazz Festival" and House of Blues, sang with various Jazz trios including "The Sky Trio" and "The Jim Day Trio and continues to master her craft with both classic and up and coming artists.

Miss Lee has experience singing with Big Band, performed in concert settings as well as intimate gatherings and has recorded jingles for television, commercials, and, recently, extended her talent into video game scores and film.

Her love for music and singing has driven her to become a polished and professional singer, always giving her all to each performance.